2016 B2B Expo Recap
We opened the 2016 B2B Expo pre-event at 3 PM with 10 Educational Roundtables that were well attended with dedicated leaders in the community. Round two began at 4 PM and the room had a buzz to it and you could see the collaborations building between presenters and attendees. I personally heard so many positive comments that many people appreciated this added value for their attendance cost.
2016 B2B Expo Roundtable Speakers
Roundtable Speakers for the event included:
Shad Adair, Chairman of SCORE ABQ
Joanie Griffin, CEO of Griffin & Associates
Wendy Ederer, Owner of Dynamic Growth Business Resource Center
Patrick Gannon, Marketing for JTIP NM Economic Development Dept. (JTIP)
Bill Bice, Executive Chairman, Boomtime.
Lonnie Talbert, Chief Operating Officer of Southwest Capital Bank & Bernalillo County Commissioner
Gary Oppedahl, Director of Economic Development, City of Albuquerque
Steve Becerra, Tax Accountant for The Becerra Group
Jennifer Sinsabaugh, Operations Director for NMMEP
Michelle Spencer, Unemployment Benefit Specialists of NM
Ernie C'DeBaca, VP of Convention & Tourism for AHCC, Facilitator.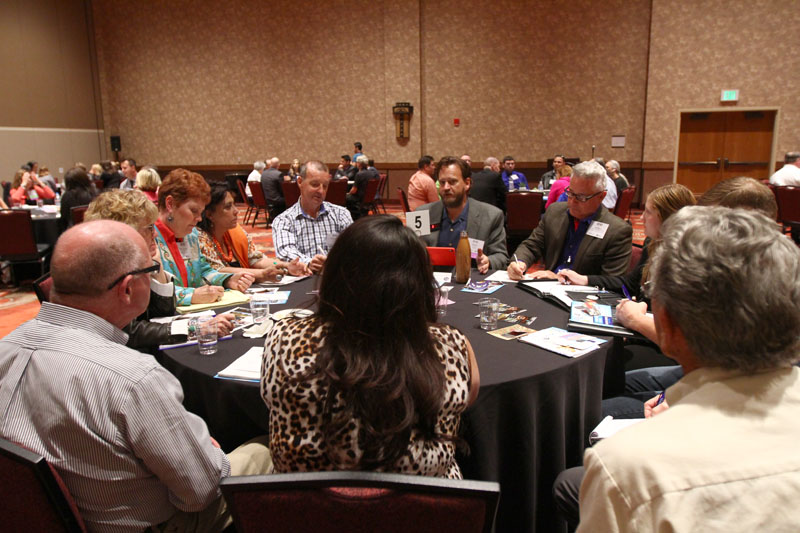 2016 B2B Expo Main Event
The main event kicked off at 5:00 PM with the doors opening and the lines forming to get in. By 5:20 PM we already had over 600 people in the room, which by 5:45 PM the attendance grew to a total of 789 attendees at this event! At 5:30 PM we had my friend and well known successful entrepreneur Andy Lim, former CEO and founder of Lavu, Inc. who is now the Founder of Addmi (which is an interactive and strategic networking App unlike anything on the market).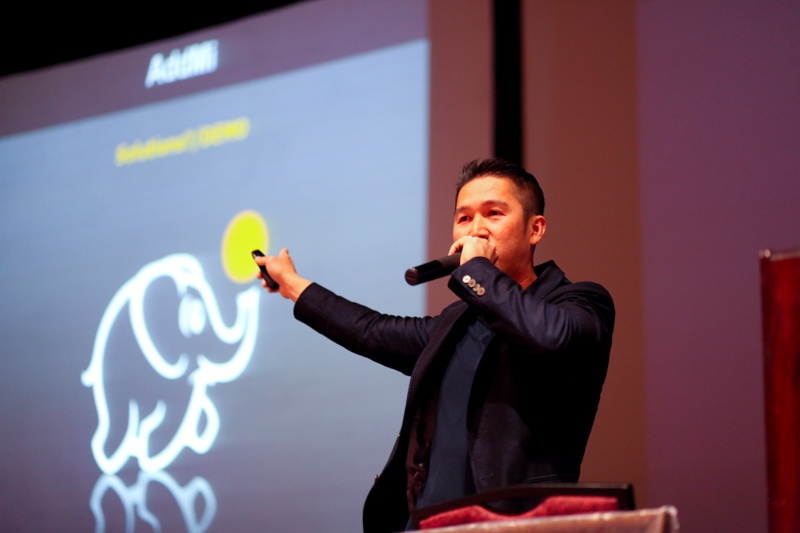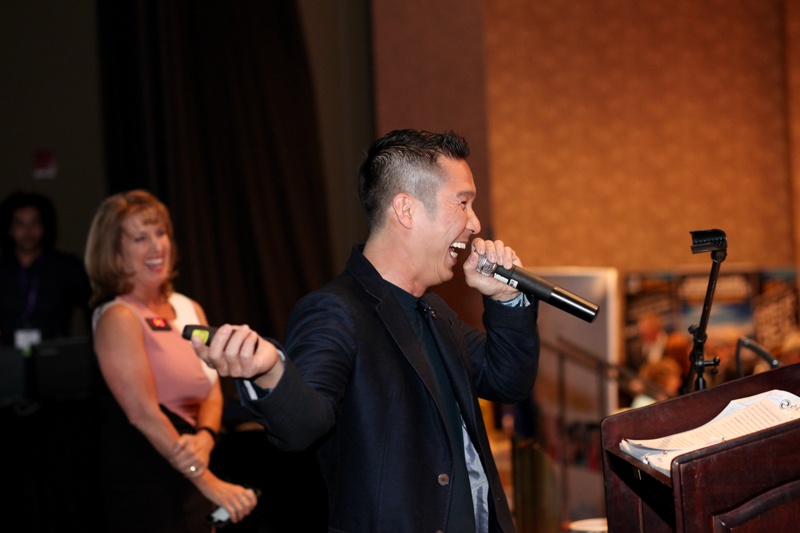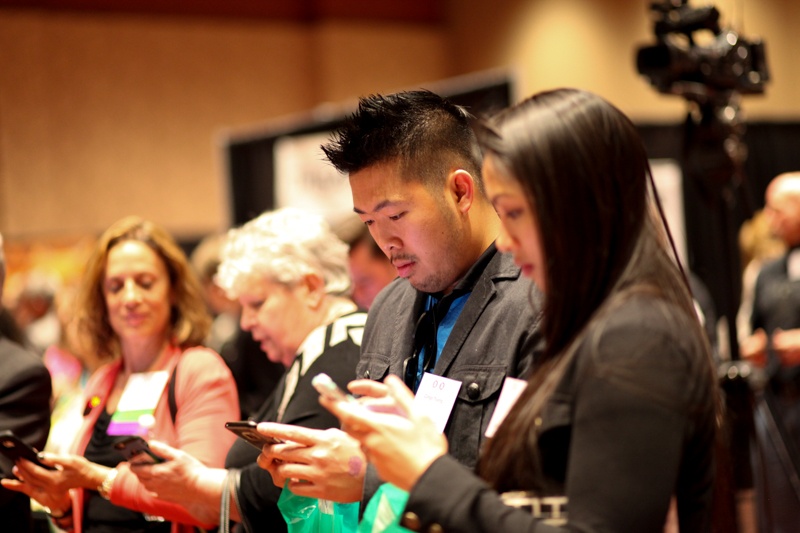 This App will truly affect and change the business world tomorrow. Andy shared a demo of this new networking App and how it worked show you who was in the room and how you could connect instantly and keep the relationship building in the future. KRQE News 13 was there to tape the App introduction during the event and broadcasted on TV at 10 PM
2016 Media Coverage
Albuquerque Journal was there to cover the story also. We were so proud to have Andy support our event and share his new App, even though it is in the development stage and will do so much more in the future (Albuquerque Business First also covered the story earlier in the week).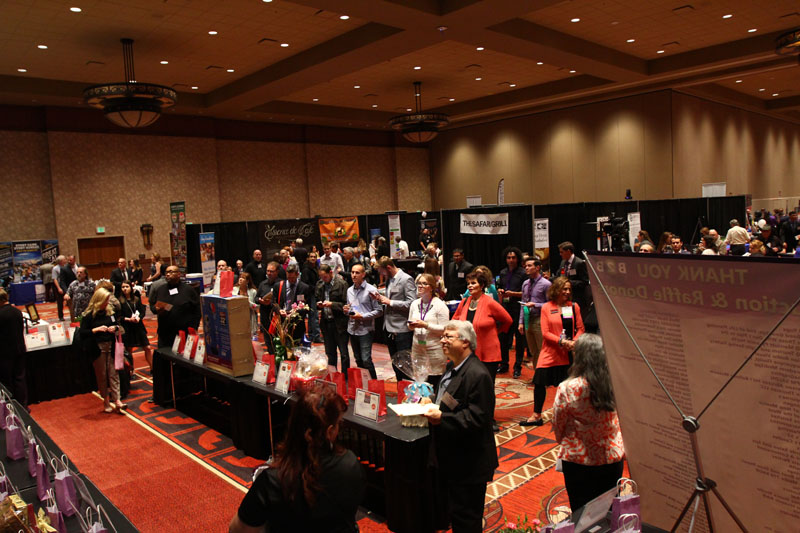 While up on stage I overlooked the beautiful venue and saw attendees stopping and visiting with the 115 Exhibitors and you could feel the buzz in the room. It was nice to see people interacting and truly looking to build relationships and look for business opportunities instead of hanging out with friends just to hang out.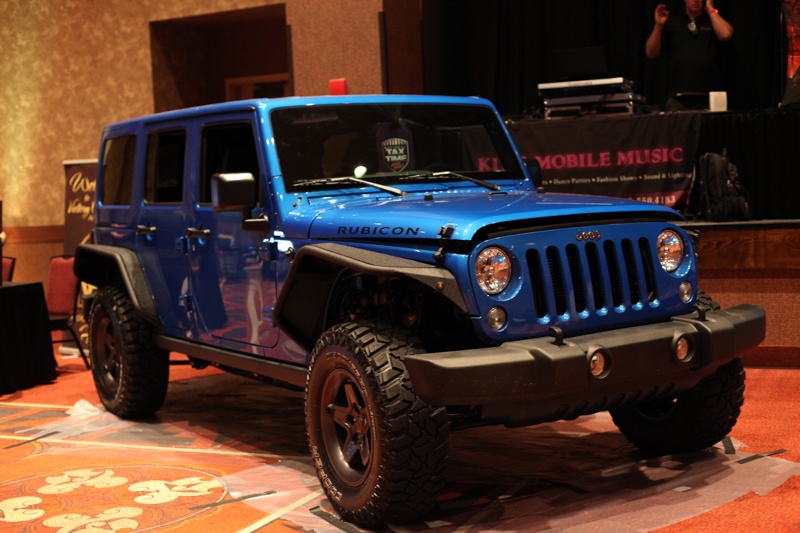 2016 B2B Expo Raffle and Live Auction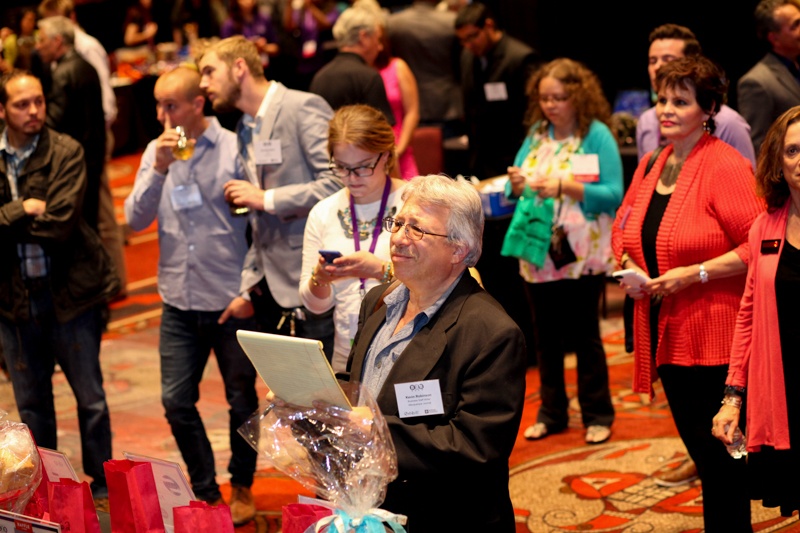 The Raffle/Live Auction raised $4,484.00 for Local Nonprofit American Lung Association in New Mexico. We had a live auctioneer up on stage for 30 minutes during this fundraiser which was nice to see in action.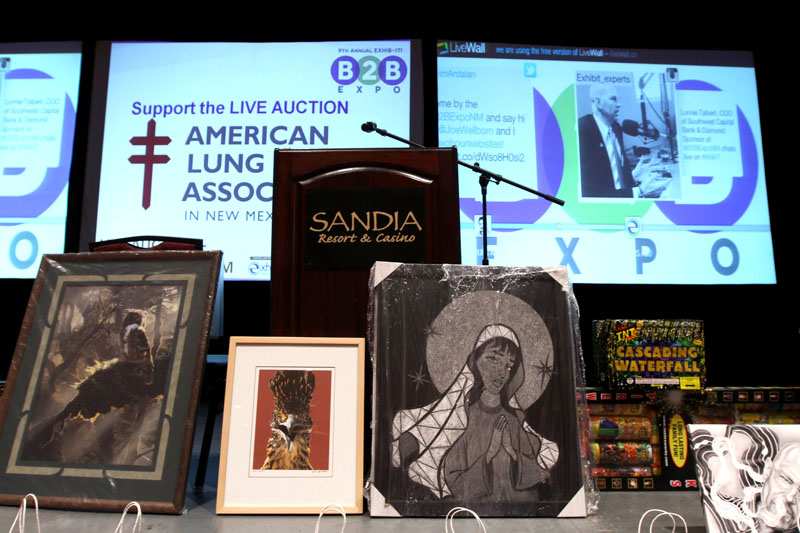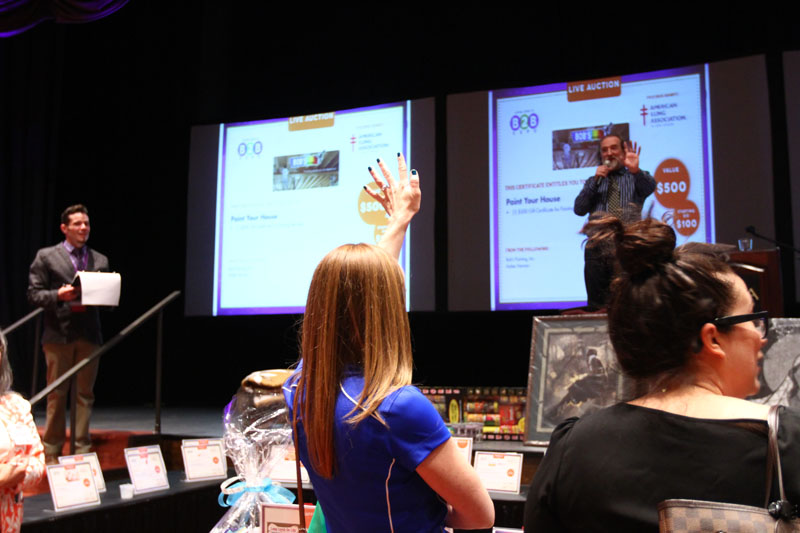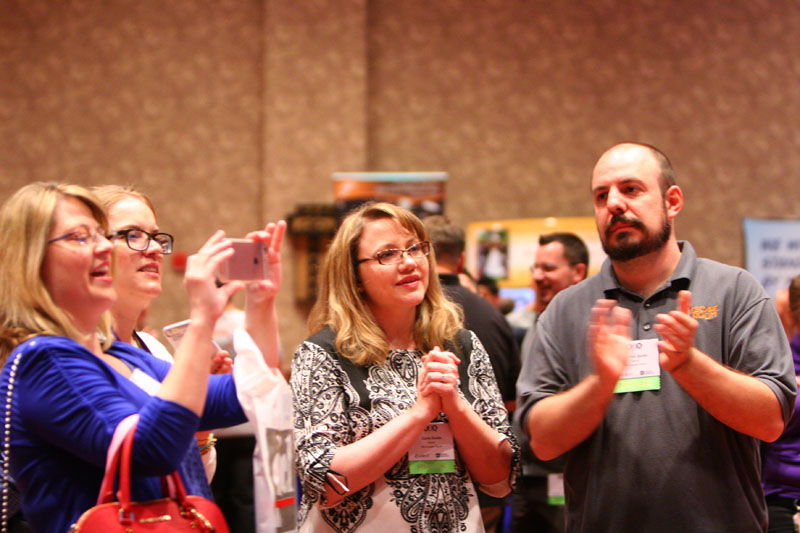 2016 Best Local Brand Contest Winners
The Best Local Brand contest winners were announced in two categories!
Nonprofit Category: Ronald McDonald House Charities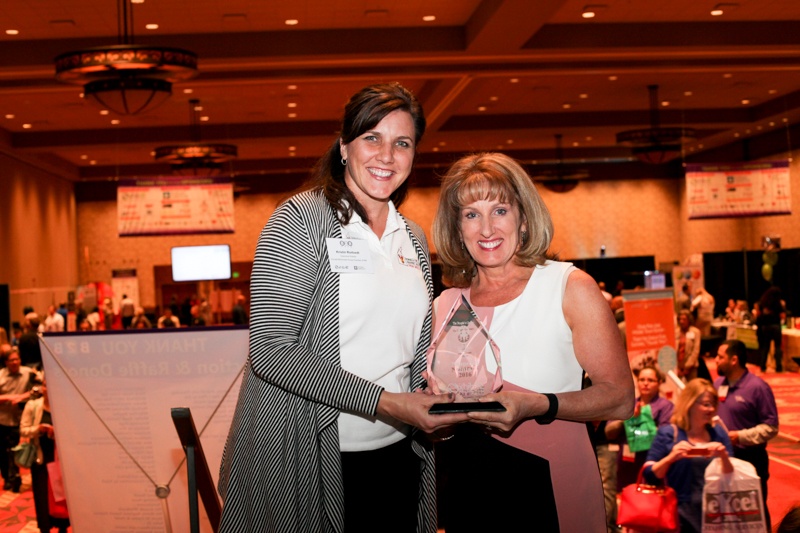 Commercial Category: NM Escape Room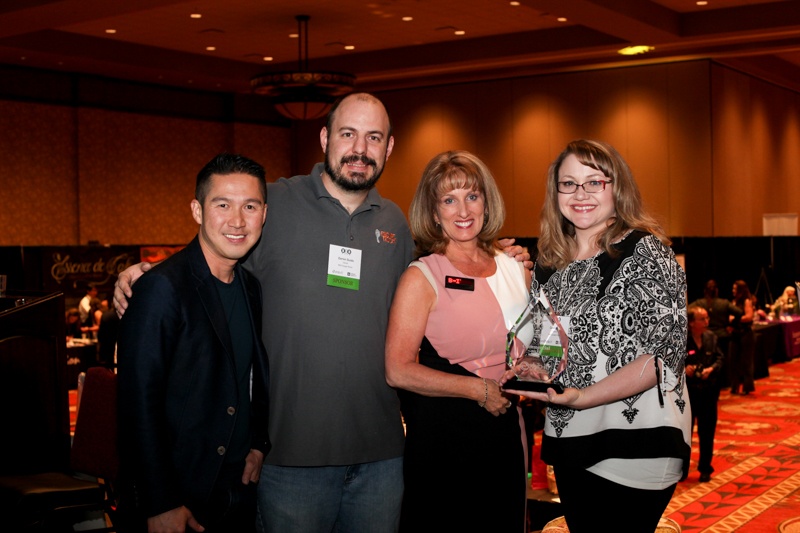 Best Local Brand Winners in Each Category Received $2,625 in Marketing Prizes
EXHIB-IT! – Best Local Brand Crystal Award
EXHIB-IT! – Retractable Banner Stand, with design & printed graphic – $625 value
Videotero

– 30 Second Promotional Video about your company – $1,000 Value
770 KKOB

– One 30 Second Commercial spot, including writing and production (airtime is separate), and an exhibit booth space at one of the quarterly Net @ 5 networking events – $1,000 Value
Hospitality Suite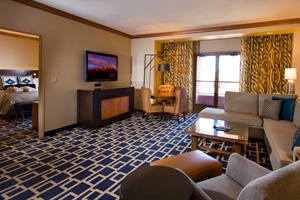 EXHIB-IT! hosted a hospitality suite for our sponsors, volunteers and staff with snacks and drinks to network and relax before and after the event with a Magician James O'Hara, who drove up from Las Cruces to be our Auctioneer and stayed and did some magic tricks, which made the evening light and fun after the close and cleanup of the event.
2016 Event Sponsors
Special thanks go to Diamond Sponsor Southwest Capital Bank for partnering with EXHIB-IT! to take this event to the next level and allowing us to grow and find a larger and nicer and elegant venue for our exhibitors and attendees.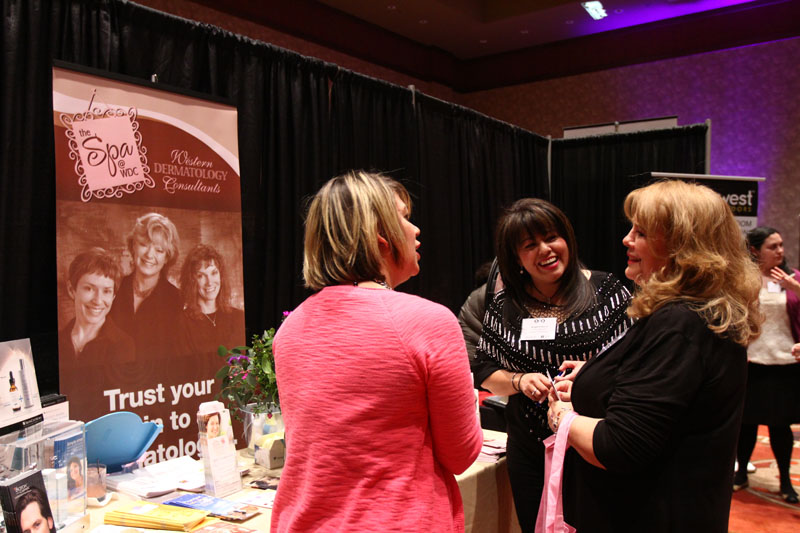 Also if it were not for all our sponsoring partners, we could not put on an event of this caliber being a small business here in New Mexico and we are so blessed and thankful. We were excited to have so many dedicated companies to provide cash or in kind services to truly provide an experience for the attendees. The list gets longer and longer each year as these companies believe in this event and many of these companies have sponsored this event for multiple years.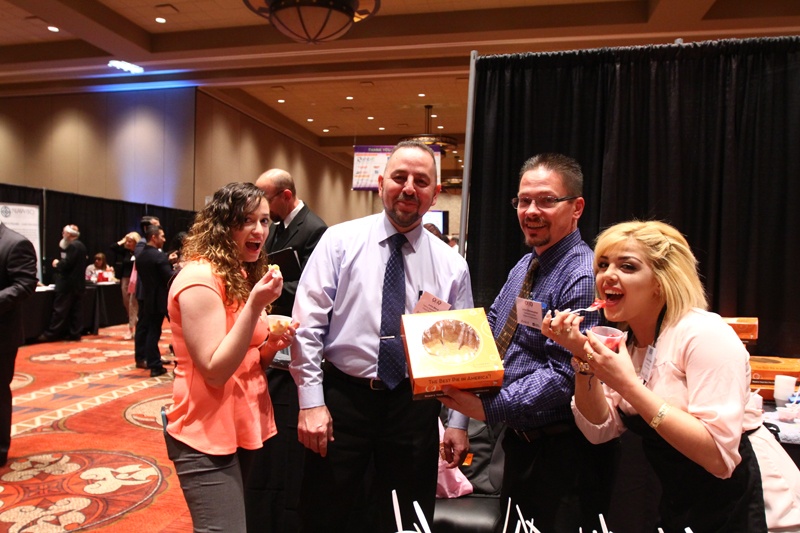 A SPECIAL THANK YOU TO OUR Sponsors who contributed to make this event not only memorable, but possible with the increase in size along with costs to host this event!
Platinum Sponsors:
770KKOB, Action Audio, Albuquerque Journal, Bank of New Mexico, BRAVE Social, First Nations Community Healthsource, Jan Pro of New Mexico, KNKT Radio, LAVU, New Mexico Escape Room, Real Time Solutions, Videotero.
Gold Sponsors:
Abba Technology, AHCC, Griffin & Associates, King Mobile Music, NM Wedding Expo.
Contributor Sponsors:
Annapurna's Chai Shoppe, Chick-Fil-A Cottonwood, Furr's Catering, Garcia's Kitchen, Nothing Bundt Cakes, Pizza 9 Franchise Corp., Premier Distributing, The Safari Grill, SnapShare Photo, Southern Wine & Spirits, Valliant Printing, and Village Inn.
Official Photographers:
Guadalupe Chavez
VJS Photo Design
B2B Masters of Ceremony:
Jeffrey Candelaria, Bank of the West
Melissa Larranaga-Melfi, Canyon Club Golf Course
Host & Producer:
Premier DIAMOND Sponsor
---
2022 PREMIER DIAMOND SPONSORS