Participating Breweries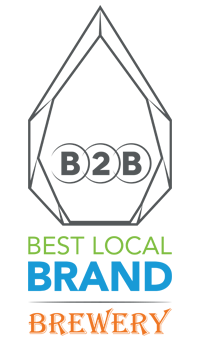 On June 16, 2020, your favorite New Mexico breweries will compete for title of "Best Local Brewery" by offering samples in the Beer Garden at the Embassy Suites. [View the Beer Garden floor plan.]
So far, the following breweries are set to compete for this prestigious award:
MORE COMING SOON!
---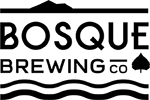 BOSQUE BREWING CO.
At Bosque Brewing Company, we craft beers that can be enjoyed, debated and discussed at length by everyone from Master Cicerones to burgeoning craft drinkers. We look to create an inclusive community space that brings individuals together through the power of great beer and great conversation. We take pride in pushing the boundaries and norms of craft beer while remaining true to our values and sense of community. We partner with local businesses, growers, and charities to deepen our commitment to New Mexico and stay true to the area that has supported our growth for over five years. We look forward to continuing to create revolutionary products while curating spaces where people feel that they are an integral part of our story.

---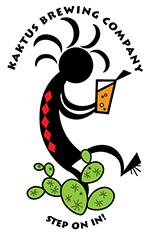 KAKTUS BREWING CO.
Kaktus Brewing Co. was established in 2013 focused on providing the highest quality craft beer while providing an intriguing sustainable environment to complement it. Our Brew master Mark Matheson graduated UC Davis as a master brewer and has been commercially brewing for over 36 years. We pride ourselves on being the first qualified attraction brewery in the state featured to tourists visiting New Mexico. High quality craft beers and pizzas are always featured at our brewery in Bernalillo, New Mexico.
---
RIO BRAVO BREWING CO.
Rio Bravo Brewing Co. is not just a brewery; it's a destination. The historical Firestone Company abandoned building constructed in 1949 was restored as a Tap Room with a 153-seat bar, large Biergarten, game room, front patio, barrel room for meetings and events, and a large brewing area with glass windows to allow the public to grab a beer and watch our brewers in action. The industrial look was kept as part of the overall theme with heavy-duty beams, original concrete floor and high exposed ceilings, creating a relaxing and welcoming atmosphere. Six big-screen televisions for watching while enjoying one of our carefully crafted beers, including a wide range of styles for every pallet along with local award-winning guest taps on our 32 tap handles. Handmade root beer and cream soda along with New Mexico wines available, too.
---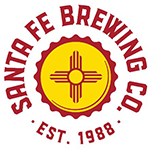 SANTA FE BREWING CO.
Santa Fe Brewing Co. is New Mexico's Original Craft Brewery. It also happens to be the most forward-thinking, environmentally friendly and technologically advanced. We brew eight flagships, five seasonals and two barrel-aged sours. Our beers are all brewed with 100% natural well water, which means no water is wasted during the reverse osmosis process. We have an 18 kw solar panel system installed on the roof of our main location, helping us offset our carbon footprint, and we practice and encourage ecological sustainability through our building methods and continuous recycling efforts.
---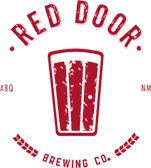 RED DOOR BREWING CO.
Red Door Brewing opened its red-colored doors in 2014 intending to brew well-crafted, delicious beer. Red Door utilizes ingredients such as passion and brewing wizardry, along with the finest malts and hops available. Long recognized as a cultural sign of welcoming and safety, a red door became the brewery's logo. While maintaining impeccable quality, we pride ourselves on being a gateway to craft beer. Red Door brews many styles of beer and cider. In addition, we offer wonderful New Mexican wines, and many of our beers are gluten-reduced. We are confident any patron will find a beverage they are passionate about in a space that immediately feels like home. The Red Door is becoming a signal to travelers all over the Land of Enchantment. Recently added taprooms in Clovis and soon in Roswell, Red Door aims to be an oasis of great beer across New Mexico.
---
EX NOVO Brewing Co.
EX NOVO Brewing opened its doors in Portland in 2014 with idea to make great beer and improving our community and world. Ex Novo started as a small pub, but has grown a solid following. In 2019, Ex Novo expanded to Corrales, NM – Hometown of founder, Joel Gregory. We hit the ground running with delicious beers and a rustic-modern taproom. Our mission as a brewery remains the same – make great beer and help our communities by giving profits away. Drink Beer. Do Good.
---
2020 PREMIER DIAMOND SPONSORS