Michael Herrick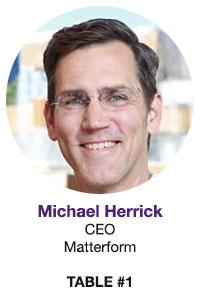 Michael Herrick is a cybersecurity expert located in Albuquerque, New Mexico. Having been an entrepreneur over half his life, Michael brings over 25 years of experience to helping small businesses and healthcare providers achieve success and security.
Starting Matterform in 1992, Michael has spearheaded positive culture changes in line of business applications. He's a recognized expert not only in cybersecurity, but in HIPAA compliance as well. In 2014, Michael launched HIPAA Host, a resource for healthcare providers to remain ahead of the curve with United States government health compliance laws.
Michael lives and works in downtown Albuquerque with his wife and five children, and if he has any spare moments, he's an avid reader.
Discussion Topic
Michael will be leading the educational roundtable, Cybersecurity for Small Business, at Table #1.
---
2019 PREMIER DIAMOND SPONSORS