Educational Roundtables
Each of the B2B Educational Roundtables listed below will be offered twice — once during the 2PM session and again during the 3PM session — to allow multiple opportunities for participants to attend. Each Roundtable is limited to 10 participants per session, so attendees must reserve a spot at their chosen Roundtables in advance.
EDUCATIONAL ROUNDTABLE #1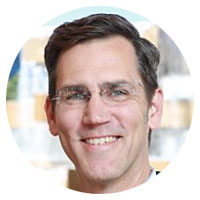 TOPIC: Cybersecurity for Small Business
Cyber attacks against small businesses have more than tripled since 2011, and 60% of small companies that suffer a cyber attack are out of business within six months. This hands-on workshop will cover specific and practical cybersecurity controls that small business owners can implement — right away — to improve their security and reduce their risk of cybercrime.
Covered topics include:
Today's cyber threats
Modern best practices
Tools to protect your business
This educational roundtable will be led by Michael Herrick, CEO of Matterform.
EDUCATIONAL ROUNDTABLE #2
TOPIC: A Seat at the Table: Why Engaging Millennials in Leadership Roles Is a Strategic Advantage
Learn what makes millennials different than other generations in the workplace, and why those traits are valuable to your organization.
Hear best practices for how to engage millennials and leverage their contributions, including ideas for creating a culture of mentorship.
Understand why giving millennials a true seat at the table is a strategic, long-term advantage for everyone involved.
This educational roundtable will be led by Annemarie Henton, Director of Communications and Marketing for AED.
EDUCATIONAL ROUNDTABLE #3
TOPIC: The 6 Key Components Needed to Put Together a Successful (and Profitable) Marketing Plan
Defining goals
Understanding Key Performance Indicators (KPI) and how to measure them
Mixing of tactics

Timing
Internal marketing elements
Retention
Attendees will learn how all the elements above relate and support each other and how they can customize a plan for any size budget.
This educational roundtable will be led by Diane Villegas, Owner of Big Picture Marketing Strategies.
EDUCATIONAL ROUNDTABLE #4
TOPIC: The Digital Toolkit Every Business Needs in Today's Digital World
In this interactive workshop, participants will uncover the answers to critical digital marketing questions, including:
Has your search marketing evolved?
How are you managing your ratings and reviews?
How are you using video in your social media?
When should you consider "voice command" in your search strategy?
This educational roundtable will be led by Del Esparza, President of Esparza Advertising.
EDUCATIONAL ROUNDTABLE #5
TOPIC: Smart Technology and Digital Disruption
Smart Cities will create big data that will be used to make life better for all citizens
Smart Sensors will enhance the efficiency of our lives and make us more productive
Digital Disruption is going to cause us to rethink all of our current systems — from education to supply chain to space
This educational roundtable will be led by Dale R. Dekker, Founder of Dekker/Perich/Sabatini.
EDUCATIONAL ROUNDTABLE #6
TOPIC: Want to Improve? First, Make More Mistakes!
Learn how to create a culture of:
Collaboration
Excellence
Continuous improvement
This educational roundtable will be led by Mark Herman, CEO of Dion's.
EDUCATIONAL ROUNDTABLE #7
TOPIC: Navigating the Generational Waters in the Workplace
Knowing where the generational gaps are in your industry is instrumental in moving forward. For business owners and managers, it is instructive to look at the impact of the times in which various groups of employees have grown up.
When we describe the different generations, we tend to look at:
The technology they grew up with
The geopolitics and economic ups and downs they witnessed
The parenting norms and educational philosophies that dominated during their childhoods
The media and advertising messages they saw and heard
All of this impacts our expectations of the workplace.
This educational roundtable will be led by Drew Dooley, Ph.D., Founder of D Squared Presentations.
EDUCATIONAL ROUNDTABLE #8
TOPIC: Strategic Networking: Maximizing Your Personal and Professional ROI
Identify your key prospects and which organizations they belong to
Create a calendar of events, meetings and workshops to attend
How to work any room and identify key prospects to meet
Tips for following up to create long-term relationships
This educational roundtable will be led by Stacy A. Sacco, MBA, Director of the UNM Small Business Institute.
EDUCATIONAL ROUNDTABLE #9
TOPIC: The Cannabis Business: What You Need to Know
Cannabis-specific businesses are part of a fast-growing industry. Join this roundtable to learn about:
Market entry barriers
Managing a cannabis industry company
Employment law in the age of legalized cannabis
This educational roundtable will be led by Tom Briones, J.D., Founder of Briones Business Law Consulting, P.C.
EDUCATIONAL ROUNDTABLE #10
TOPIC: How to Build a Trusted Word of Mouth Campaign
This educational roundtable will explore three essential elements of successful word of mouth marketing:
Traditional Media: How to increase your position as a thought leader.
Digital Media: How to build a social media voice.
Word of Mouth Conversations: How to activate your customer base as your strongest advocate.
This educational roundtable will be led by Tom Garrity, President of The Garrity Group Public Relations.
EDUCATIONAL ROUNDTABLE #11
TOPIC: Start and Grow Your Business First with the SBA
Attend this workshop and learn how the Small Business Association can help your startup business with things like:
Technical counseling
Contracting
Access to capital
And more
This educational roundtable will be led by John Garcia, District Director for the US Small Business Administration – NM District Office.
EDUCATIONAL ROUNDTABLE #12
TOPIC: Work/Life Integration: How to Make Your Business AND Your Personal Life Thrive
At this workshop, you'll learn:
How to set boundaries and finally say no with ease and confidence
The four characteristics that will catapult your leadership to the next level
How to use your unique strengths to leverage external support
How to create more time and space in your schedule for the things that really matter (i.e., income and impact)
This educational roundtable will be led by Giovanna Rossi, President of Collective Action Strategies, LLC.
---
2019 PREMIER DIAMOND SPONSORS