Exhibitors, don't miss one of Albuquerque's most successful networking and community service events! If you attended last year's event, you remember the 839+ attendees, great food and prizes, and of course, the great networking. This year's expo promises to be another event to remember! Guests will include members of the business community and organizations that contribute to social and economic progress in Albuquerque and the surrounding metropolitan area.
Exhibitors Resource Guide
---
Exhibitor Packet
---
Exhibitor Schedule
Setup Options: Monday, April 24, 2017, from 4 PM to 6:30 PM or Tuesday, April 25, 2017, from 10 AM to 1 PM ONLY! ALL exhibitors MUST be set up by 1 PM. Remember, parking is FREE to attendees and exhibitors!
Pre-Event Educational Roundtables:

Session 1: 2:00-2:45 PM
Session 2: 3:00-3:45 PM
Must pre-register to attend

Exhibiting: B2B Expo is from 4:00-8:00 PM
Breakdown: Exhibitors must tear down between 8:00 and 9:00 PM
---
Show Venue & Directions
The 2017 B2B Expo will be held at the Isleta Resort & Casino located at 11000 Broadway SE, Albuquerque, NM 87105. If you're traveling from out-of-town, you may also book a hotel room at Isleta for a special discounted rate.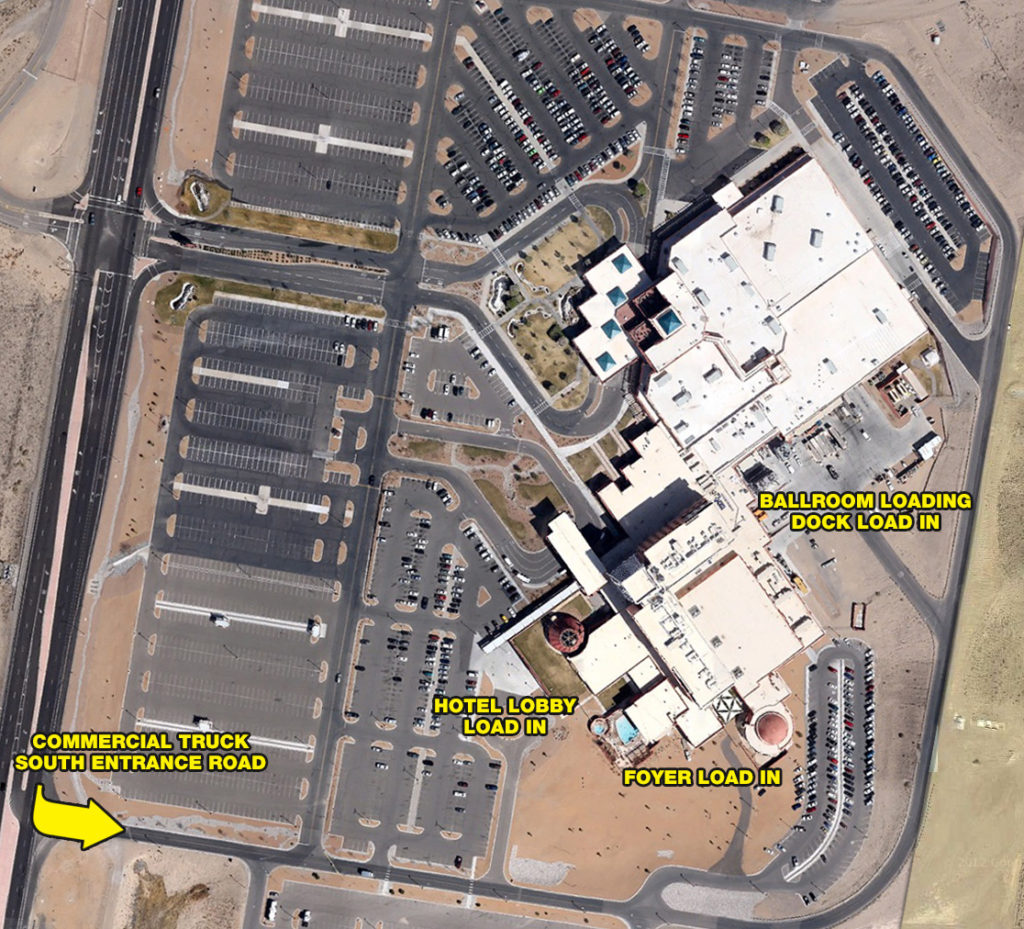 ---
Electrical
Electrical is available to ALL exhibitors. No changes to electrical or booth locations can be made after Friday, April 14, 2017.
---
Show Rentals
If you are in need of an exhibit or any trade show accessories, please inquire for the below listed items.
If you need any other accommodations, please specify on your booth selection form details.
Tabletop Display Rental: $50 Special Exhibitor Rate* – Call 505.999.1876 TODAY for availability and reservations.
Freestanding Display Rental: $75 Special Exhibitor Rate* – Call 505.999.1876 TODAY for availability and reservations.
*Offer only redeemable to 2017 B2B Expo Exhibitors. Limited Availability. Offers valid on select items only. Price does NOT include art prep or design services.
---
Banner Stand Purchase Promotion
Silver Step Banner Stand: 36" W x 92" H
Show Discount: $300 (regular price $350), must be purchased on or before April 14, 2017.
Art Prep Fee: $35 OR design time would be $135
---
Hotel Reservations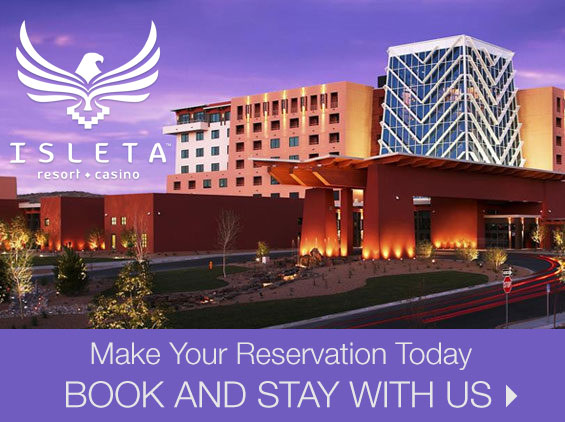 Isleta Resort & Casino
The management and staff of the Isleta Resort & Casino welcome sponsors, exhibitors, and attendees to their luxurious southwestern resort just 7 minutes south of downtown Albuquerque. You will enjoy outstanding service and the finest accommodations in the Southwest. Their spacious guest rooms and suites boast stunning views. As their guest, you will enjoy all of the amenities that set Isleta Resort & Casino apart from the rest!
A partial list of their amenities includes:
Complimentary high-speed internet access in guest and meeting rooms
Complimentary airport transportation / self or valet parking
Year-round outdoor / indoor swimming pool and cabanas
Year-round whirlpool
18-hole golf course
Full-service spa and salon
Fun Connection with bowling, laser tag and arcade
Several dining options, from casual to fine dining
Year-round fishing at Isleta Lakes