Best Local Brand Finalist Women Rise Albuquerque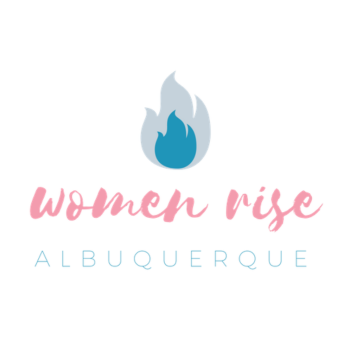 Website: www.womenriseabq.com/
Women Rise Albuquerque was started with the advancement of local women in mind. Through recognition, support, and education, we provide women with tools for development. We believe in linking all women of the community together – regardless of race, religion, age, or education level. We provide mechanisms for women in all job sectors. Our goal is to be a useful tool for the community and to assist in the progress of the women of our state.

Our brand is distinctive because we are the only ones doing what we do in Albuquerque. Although we are new, we have been very successful since our launch. We tailored our brand to be what is missing from the ABQ networking game. Something that is educational, helps women achieve growth, connects them to other women, but is also fun and fresh. Our brand is easy on the eyes and attractive to women from all stages of life.
We communicate as frequently as possible with our members and followers. We have a strong social media presence, as well as a seamless website. We send monthly newsletters as well as intermittent event announcements and members-only content. We advertise using a mix of social media marketing, print advertising, and original content for members and followers. To gain a better insight of our consumer's desires, we listen to our members. We conduct customer discovery surveys and speak one-on-one with members to see what they like and dislike. We collaborate with other women's groups in town to attract new members to both organizations. We keep track of event attendance and take feedback on our speaker offerings, times, locations, dates, and more – this helps us get better with each event. Our brand is clear and consistent.