Best Local Brand Finalist LifeROOTS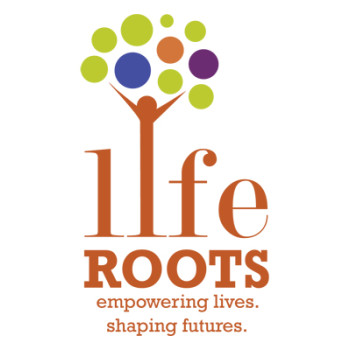 Website: liferootsnm.org/
For the past 60 years, LifeROOTS (formerly RCI, Inc.) has been a leader in helping individuals with a wide range of disabilities reach their full potential and achieve their highest level of self-sufficiency. As an Albuquerque-based tax-exempt non-profit 501(c)(3) organization serving the Central New Mexico region, LifeROOTS provides the community with a broad range of programs and services for children and adults with developmental, physical and behavioral disabilities – and today has grown to serve more than 2,000 clients each year.
Through the decades, as LifeROOTS/RCI has evolved to meet the growing needs of children and adults with disabilities, the organization's brand—and communication channels – have also evolved and grown, as well. The re-branding of LifeROOTS in 2011 was a critical branding step for the organization in helping to extend the reach of key messages and reach more individuals throughout the community about services offered. Through this initial re-branding initiative and the name change/new branding from RCI to the powerful new name/logo/branding of LifeROOTS, the organization was able to develop, and grow, a recognizable brand that highlights the strong foundation of programs and services for people with disabilities and their families, as well as highlight the organizations commitment to helping the individuals they serve grow and achieve their highest potential.
Over the past few years, and in conjunction with this year being LifeROOTS' 60th Anniversary, the organization continues to reach people throughout the community via a multi-faceted branding campaign, which includes targeted e-blasts, branded e-newsletters, banners with eye-catching graphics, social media marketing, an updated interactive and information- filled website, YouTube videos, print ads, and vehicle wraps.